Landlords are responsible for the maintenance of their properties. They are also responsible for the health and safety of their tenants. Landlords should take care to ensure that the property is safe, clean and in good repair.
This responsibility includes maintaining common areas such as hallways, stairwells, lobbies, laundry rooms and parking lots. They should also maintain common property like mailboxes, garbage cans, recycling bins and sidewalk snow removal.
The landlord is also responsible for making sure that the property has proper heating, hot water and electricity throughout the year. They are also in charge of pest control and maintaining smoke detectors in a rental unit or building.
Property Management vs. Self-Managed Rental Properties
The decision to rent out a property is a big decision for any homeowner. It can be hard to decide whether to manage the property themselves or hire an agent.
Property management is a service that landlords can hire to take care of their properties for them. They will screen tenants and make sure that everything runs smoothly with the property. Property management is the process of managing a property and its tenants. This includes collecting rent, performing repairs, and making sure that the property is being maintained.
Self-managed rental properties are properties that are owned by the owner who rents it out to tenants. These owners are responsible for all aspects of the property including tenant relations, maintenance and repairs, and overseeing the property's financials.
Property management services offer landlords a variety of benefits that self-managed rental properties don't. These include overseeing the day-to-day operations of a rental property, tenant relations, tenant retention, property maintenance and repairs, compliance with local laws and overseeing the property's financials. It is a service that is usually offered by third parties. Property management is becoming increasingly popular among landlords. They offer a range of advantages for both the landlord and the tenant. 
These advantages include: 
higher tenant retention rates.
less hassle for landlords.
lower management fees.
more control over the property.
With property management services, landlords are able to focus on other areas of the business. This can give them the time that they need to deal with other responsibilities such as running a different business or spending time with family and friends. Property managers also offer housing assistance such as providing tenants with information about local schools and community resources. There are several ways in which property management is beneficial to landlords.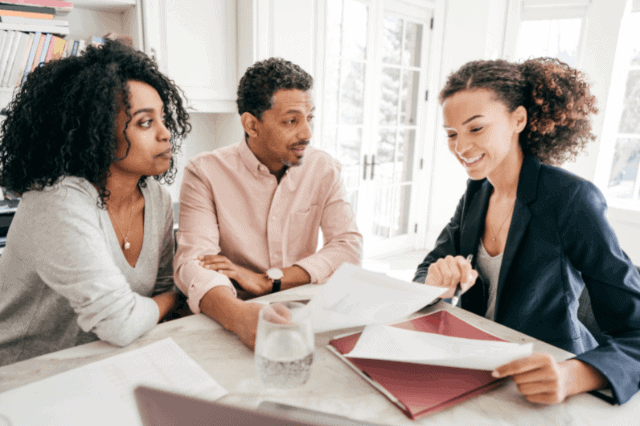 Why Hire a Property Management Company in Jacksonville, FL?
Property management is the act of overseeing, managing and maintaining properties. Jacksonville property management companies are responsible for coordinating repairs, maintenance and other tasks related to a property. These are some of the reasons why you should consider hiring a Jacksonville property management company:
The best thing about hiring a Jacksonville property management company is that they will take care of all your needs. They will manage your properties and do all the necessary upkeep and repairs. This means you can focus on other things like running your business or managing your time more efficiently.
Another benefit to hiring a Jacksonville property management company is that they will save you time and money in the long run because they have experience with these kinds of services. They know what to do when something goes wrong with your property so it doesn't end up costing you more money or time.
If you are looking for a reliable Jacksonville property management company, then contact us today!
The Services Provided by Property Management Companies in Jacksonville
The services of property management include: 
Screening tenants
Showing apartments and houses to prospective tenants
Arranging lease agreements and leases
Collecting rent, deposits, and other fees
Handling repairs, maintenance, and other emergencies.
Maintaining security deposits and handling disputes
Registering property for taxes
Property management is not just for residential properties. It also provides services to commercial properties as well. The main difference between the two is that commercial property managers also manage any leasing agreements and oversee the maintenance of the building and its grounds. A property manager also oversees the building and grounds by ensuring that everything is in order. This includes making sure that there is enough water, power, and cable service so that the business can continue to operate smoothly. They also ensure that tenants are not taking advantage of their space or creating a nuisance for their neighbors. Property managers make sure to handle any disputes between tenants with diplomacy, and they also may negotiate when a tenant has to leave and find another dwelling.
When a property manager is tasked with overseeing the leasing agreements for commercial properties, they will oversee the lease process as well. They'll ensure that all parties are aware of the terms of the agreement, including terms like how much additional rent or other services are required from tenants to maintain.
The services of a Property Management company will help you to keep your property in the best condition possible and keep you informed of any potential problems.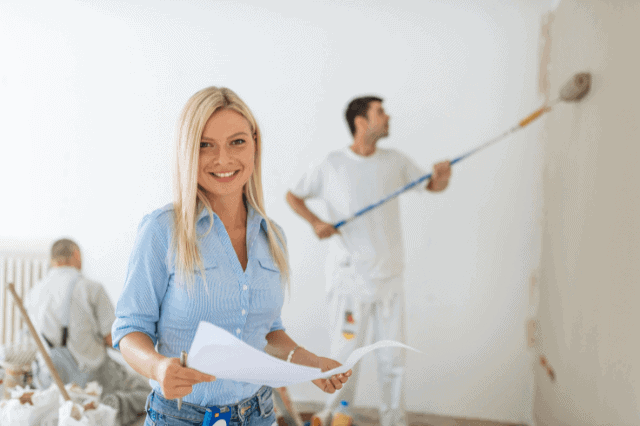 Conclusion: Livingintown Can Help You Save Money and Get the Most Out of Your Investment
In conclusion, Livingintown Property Management in Jacksonville can help you save money and get the most out of your investment. They are not just there to provide administrative assistance but also act as a trusted advisor who will be there for you throughout the process.
When you buy a property, you should consider the cost of maintaining it. The best way to do this is by hiring a property manager who can help you save money and get the most out of your investment. 
If you are looking for a property management company in Jacksonville, contact our team at Livingintown Property Management Services.